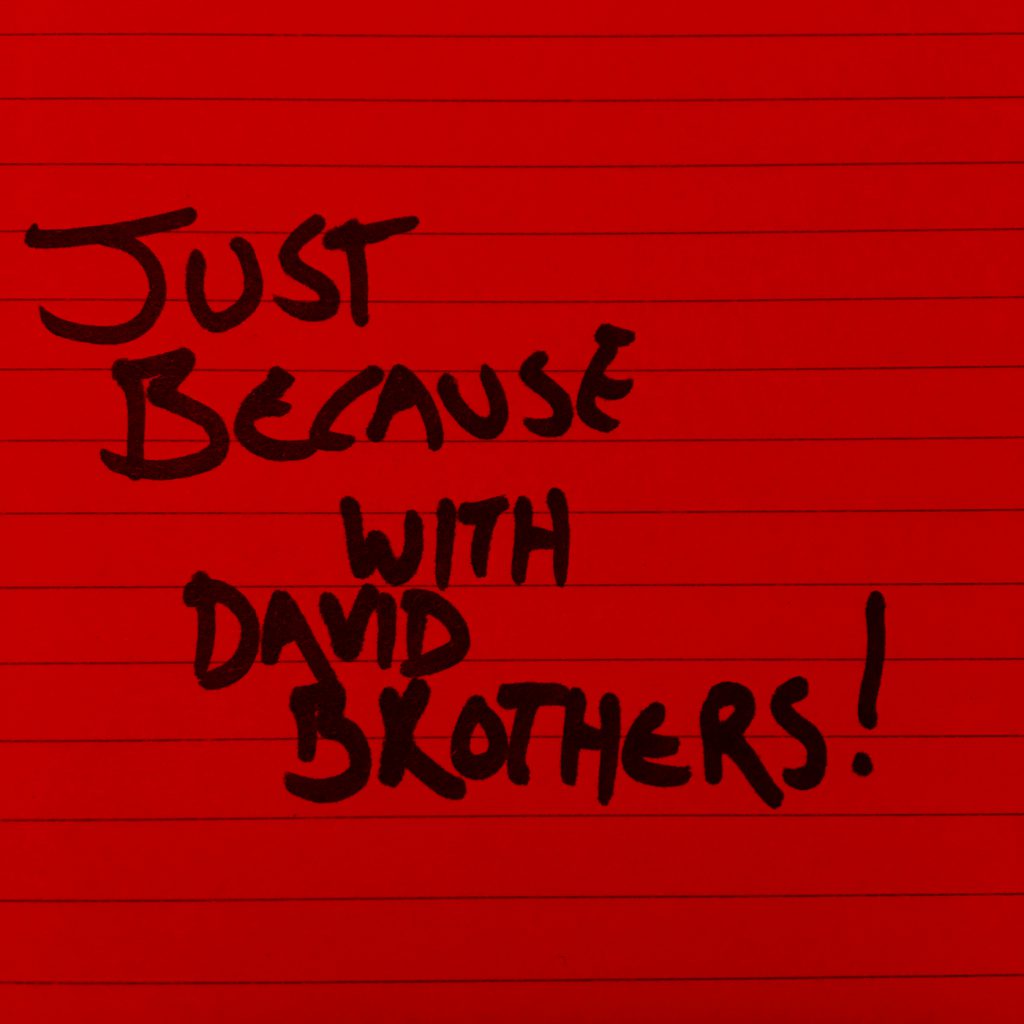 This is
Just Because
, a podcast that happens…just because. Separate from finite projects like Speakertalks or The Way We Move, Just Because is a chance to put a conversation worth having out into the ether without waiting for the most magical, perfectest place to put it. It comes rarely, but it's always a conversation worth hearing.
Podcast: Play in new window | Download
Subscribe: Apple Podcasts | Google Podcasts | Stitcher | RSS | More
This episode features Branwyn Bigglestone, who also appeared on The Way We Move to discuss growing up in Oakland and building a life she could be proud of. She attended the Women's Convention with her mother in October, and came away from it energized and full of knowledge she wanted to share. She's chronicling some of the things she learned under the #NovembHer hashtag on Twitter, if you'd like to follow along. The show notes below provide links or images that should shed further light on the discussion, or point you where you need to go to learn more.
–Women's March
–Women's Convention
–Mother & Daughter at the Convention
–Confronting White Womanhood
–Intersectionality (instagram)
–Kimberlé Williams Crenshaw
–crImmigration: Fighting The Prison and Detention Industrial Complex
–Dreamers/DACA
–criminalization of immigration
–Penal labor
–North Bay fire firefighters getting paid $1/hour
–The women of the Black Panther party
–childcare benefits everyone
–Disability rights is a part of healthcare reform
–Alicia Garza
–#metoo
–Tarana Burke began the #MeToo movement (homepage, support)
–Courts Matter! Especially to Women! Especially Right Now!
–Coalition Building: Support Not Duplication – Overview of National, State, and Local Organizations
–Building a New Vision for Safety to Overcome Mass Incarceration
–Lenore Anderson is involved with Alliance for Safety and Justice, Californians for Safety and Justice, & Criminal Justice Legislative Action Network
–tough on crime is a joke in your town
–End the Rape Kit Backlog
–The Violent Crime Control and Law Enforcement Act
–Increased police militarization
–Bresha Meadows
–Trayvon Martin
–Marissa Alexander
–The Sojourner Truth Lunch Honoring Congresswoman Maxine Waters
–Sojourner Truth's Ain't I A Woman speech
–Maxine Waters (instagram)
–Self-Defense and Healing: Security for Self and Community
–IMWISE: International Muslim Women's Initiative for Self-Empowerment
–Dearborn, Michigan
–Plenary A: Cultural Influencers as Gatekeepers of Truth in the 21st Century
–Olympian fencer Ibtihaj Muhammad (and her new Barbie doll!)
–Occupy Oakland
–Oscar Grant
–@NoWhiteNonsense
–appeal to authority
–Art, Civil Disobedience, and Direct Action Training panel
–Youth programming
–Justice League NYC
–Sandra Bland
–Aramis Ayala, the Florida state attorney who got pulled over and the cops turned respectful once they realized who she was
–Where Do We Go From Here? panel
–#NovembHer
–Flint water crisis
–Bigger Than Water documentary about Flint, MI (instagram)
–Juani Olivares is translating Flint water warnings
–Girl Scout essay on why you shouldn't make your kids hug people
–Genesee County Latino Hispanic Collaborative